--------------------------------------------------------------------------------------------------------------------------------------------------------
WE APPRECIATE OUR VOLUNTEERS!
We have a wonderful group of volunteers who have worked with our students and teachers during this school year. These volunteers give their time to help make a difference in the lives of our Yearlings and we want them to know how much we truly appreciate all that they have done this school year. We would also like to give a shout out to TUTORS FOR KIDS who not only give of their time to work with students, but they also hand out beautiful books to our students throughout the school year which inspires a genuine love towards reading! A BIG "THANK YOU" goes out to all our BSE volunteers! We appreciate every single one of you! ~ BSE Parents, Volunteers and Staff making a difference in the lives of our students~ Click here to view video
---------------------------------------------------------------------------------------------------------------------------------------------------------------------
The faculty, staff, and administration at Belleview-Santos Elementary have adopted the Marion County Schools' vision, "Developing Successful Citizens-Every Student, Every Day." This vision guides our school mission -- Belleview Santos Elementary expects all students to graduate from elementary school possessing the skills and knowledge necessary to excel in middle school on their way to their chosen post-secondary path.
Be informed and empower your student to succeed, click on the link below and be a part of our team to help your child achieve!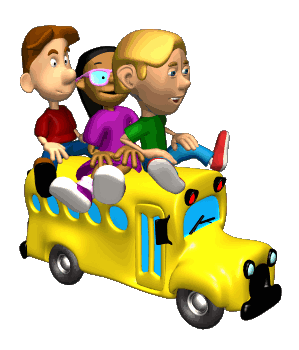 ---
We are ready to have a wonderful week of learning!
Parents, please make sure you get your child to school on time so they don't miss out on any great learning experiences! Students may head to the cafeteria at 7:15am to eat free breakfast and school begins promptly at 7:45am. The more your child is at school, the more learning he or she will take in! Let's try for Perfect Attendance and help our students get the most learning experiences possible with being in class every day! Let's make it happen!
Remember to encourage your child to share with you what they learned at school today and go over any papers/folders that are sent home. Always read at least 15 minutes every day at home with your child. We want to grow GREAT readers and you are an important part of that process! We are going to have a GREAT year of learning here at BSE!
---
Fun times at our BSE Safe Trick or Treat!
We had a wonderful turnout for our BSE Safe Trick or Treat. Students were excited to show off their costumes and travel around the campus trick or treating! Everyone enjoyed the beautiful weather and fun times with the BSE Staff and families.
We would like to thank all of our parents and staff members who participated to make this an enjoyable evening for our children!
Click here to Watch the BSE Safe Trick or Treat video
---
---
Title 1 Pre-Kindergarten/Voluntary Pre-Kindergarten Program
Title 1 Pre-Kindergarten/Voluntary Pre-Kindergarten Program.... click here to see information on registration.
---
Box Tops for Education
Please help our school with collecting Box Tops for Education! Every Box Top turned in brings our school money that we can put right back into our classrooms! Many different food items you purchase have the Box Tops label on them. Remove the Box Top label from the packaging and place in an envelope to bring to our school when you get a chance. We appreciate your support!
Box Tops for Education....click here for more information.