Our current 6th and 7th grade students will be able to complete their Elective Registration Forms for the 2018-2019 School Year.
Here is a video that includes more information:
The deadline date to submit the Student Elective Registration forms has been extended to March 26, 2018.
Links for each of the forms are shown below:
---
---
Would you like to preview a digital tour of our campus?
---
School Advisory Council and Volunteer Opportunities
Student potential cannot be achieved without strong community and parent support. Join us in educating our children by participating in the School Advisory Council and our Volunteer programs.
---
2018-2019 School Year - How do I apply for Howard Middle School's Magnet Program?
Special Announcements:
The first Lottery Application Window has closed on February 28th. No new applications are being accepted at this time. You will have an additional opportunity to apply if you were not able to apply during the first Lottery Application Window. Please watch this site for the exact dates for your next opportunity.
For those who have applied, offering letters will be sent out by March 9th. Upon receipt, please follow the instructions that are provided within the letter. You must complete your online acceptance response no later than 11:59 pm, March 22, 2018. Please remember that the school will be closed during Spring Break: March 12th - 16th.
For students that have been accepted through the Lottery system, we have paperwork and information ready for you, at HMS during the week of March 19th. You may come in from 8am to 4pm to complete this step as a confirmation for your child's registration for the 2018-2019 school year.
Beginning the 2018-2019 school year, Howard Middle School's Magnet Program will be expanded to the entire campus. All students zoned for Howard Middle School will be a part of The HMS Magnet Program with the International Baccalaureate (IB) and STEAM (Science, Technology, Engineering, Arts, & Mathematics) focus. Any student not zoned for HMS will be able to complete an online application between January 3rd and February 28th, 2018. This will fall under the new Lottery Application System being implemented by MCPS. To view more details and for the links to apply, please click on: School Choice and Magnet Programs. Thank you for your patience as we transition into our new and exciting program. Magnet Schools of America
Please keep in mind that the definition of a Magnet Student is evolving. Our entire campus is a Magnet School based upon the programs that we now offer - The International Baccalaureate (IB) and STEAM (Science, Technology, Engineering, Arts, & Mathematics) programs. These programs are integrated into all of our classrooms; hence, all of our students are Magnet Students. Students who are eligible for advanced placement classes (formally known as Magnet Students under the AAIT Magnet Program) will still be eligible for advanced placement classes based upon their state test scores and classroom performance. "What are Magnet Schools."
For our current students: All of our current 6th or 7th grade students who are not zoned for HMS and who were previously accepted into HMS through the AAIT Magnet Program, will not need to reapply. To continue attending HMS they must continue to have good attendance, maintain the required FSA Test scores, and have no discipline issues to stay in their Advanced Placement Classes. Please contact Steven Hottenstein, Magent / IB-MYP Coordinator if you have any questions.
---
Check this website weekly for information regarding the school calendar, staff, newsletters, SAC, clubs, and more. You are encouraged to email Howard staff with school related questions or website suggestions.
---
HMS is an authorized International Baccalaureate Middle Years school. All students enrolled at HMS are IB students. The IB MYP program aims to facilitate maximum academic achievement, develop inquiring, knowledgeable and caring people who help to create a better and more peaceful world through intercultural understanding and respect as they become lifelong learners.
IB Community Service Requirements and Volunteer Opportunities
---
2017-2018 A/B Day School Calendar
---
The HMS Student Handbook contains our expectations for students. The handbook supplements information included in Marion County Public Schools' Code of Student Conduct, and addresses topics such as dress code, attendance, and parent involvement.
Please take a moment to review our carline information and reminders and updates with your child to ensure the safety of all of our students and to keep the lines moving as quickly and safely as possible.
Click here for information about our Extended Day Program.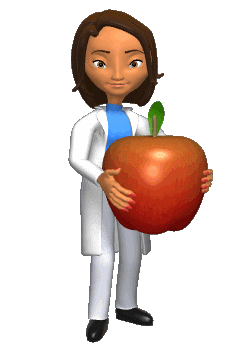 The state of Florida requires proof on immunization on all students entering, repeating, or transferring into the 7th grade. Please call your child's doctor or health department for details.
---
Reading Corner
Click here to visit our Reading Corner for book recommendations and ways to encourage reading at home.
Just Take 20 (JT20) is a Florida initiative to improve student achievement in reading and literacy by recognizing that literacy begins at home! JT20 gives parents an awareness of their essential role as well as knowledge and skill to deliver daily activities that promote literacy.
---
21st Century Community Learning Centers
Click here for information about FREE academic enrichment opportunities for all HMS students before and after school.
Visit the Florida Standards Assessments portal for information about the FSA.
Parent's FAQ on High School Credits taken in Middle School
Marion Virtual Summer School