Phone:
Email:
Degrees and Certifications:
UNIVERSITY OF FLORIDA * Bachelor's Degree in Elementary Education (K-6) * Master's Degree in Special Education (K-12)
Mrs.

Negron
My name is Marie Negron and I have been teaching elementary school students for 6 years. I first started teaching at Belleview Elementary, working with children who had Emotional/ Behavioral Disabilities. I worked there for 2 and a half years and then transferred to Anthony Elementary School, where I attended 4th and 5th grades. This is my fourth year at Anthony and I feel so blessed to work with such amazing students and be a part of this awesome community!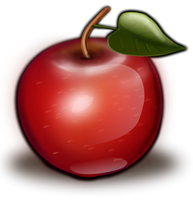 My job
I work with students in all different grade levels (kindergarten through 5th) who need a little extra support in the classroom. We work on learning strategies to reinforce understanding, memorization, and application. I get to work with many awesome teachers at our school and learn even more about great teaching! I love all of my students and hope we can get back together soon!
My school experiences
I have lived in Ocala, Florida since I was 9 years old. I went to Anthony Elementary, North Marion Middle, and North Marion High schools. I then attended the University of Florida to earn my Bachelor's degree in Elementary Education (K-6th grades). I also earned my Master's degree in Special Education (K-12th grades). During this 5th year of college, I learned strategies for working with students with disabilities, especially in the areas of reading and writing. I have always loved school and learning whatever I'm curious about. I think learning should be fun and just happen!